Calm Before the Next Storm – Raging Bull
Man, these past few weeks have been CRAZY eventful.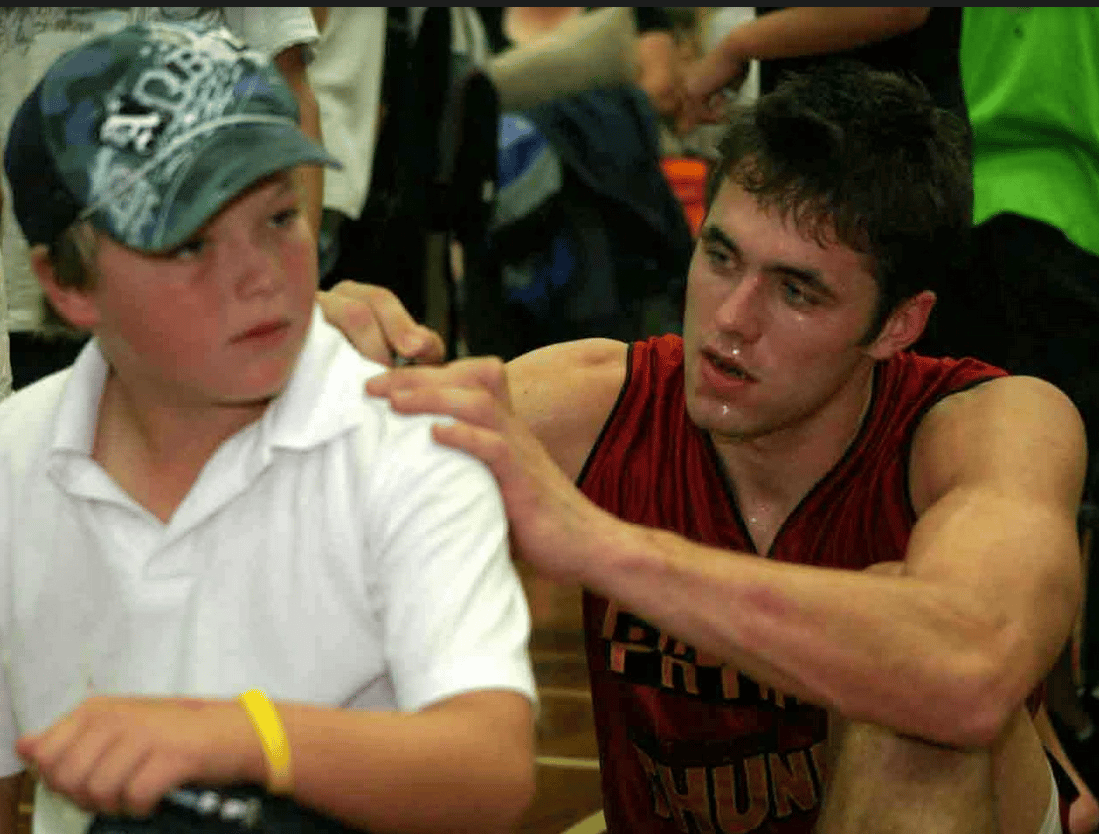 That's me in my pro basketball days, by the way. 🙂
In case you have not learned by now, Jay Ca-Pow and his Fed henchmen operate on a cycle where they make their rounds giving speeches about their LATEST views on the economy and inflation, then they watch all the heavy-hitting data roll in before announcing their next decision on interest rates.
Now that the latest cycle has culminated with the Fed announcing a widely expected 75 bps (0.75%) increase on Wednesday, the market needs to ready itself for the next cycle.
The market has a bit of a sour taste in its mouth as it starts to look ahead, however, because it did not like that the 2023 median rate forecast has been bumped to 4.6% from 3.8% in June.
This is towards the hawkish side of both analyst and market expectations, and that, my friends, is a SURPRISE…
And you know the market HATES surprises.
The market does not like surprises and it will now need to rejigger itself to account for this.
That process began with a MASSIVE -3.6% intraday reversal in QQQ on Wednesday.
By the end of that bloodbath, there were only a handful of stocks registering green on the screens of investors.
And you know which stock was among them?
That's right…NVDA.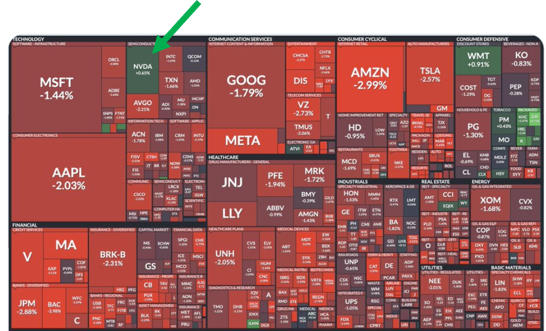 NVDA closed 0.65% higher on Wednesday, even as QQQ fell 1.8%!
I told you that I liked the setup in NVDA at the start of trading this week.
There were many reasons why I liked it, but foremost among them was the rush by LARGE players to place long bets in this stock at the close of trading the prior week. 
NVDA was selling-off HARD to big support levels prior to the start of this week's trading (specifically from 09/13 to 09/16).
So when SMART MONEY accounts are gobbling up shares that small retail traders are panic selling to them, that's when INFORMED traders like me and my members start getting interested. 
So where am I looking for opportunities next week?
Well, I'm not sure if you noticed but the rate at which inflation-sensitive, long-end interest rates have been rising is slowing meaningfully.
That has potentially HUGE implications on a number of sectors. 
And next week, I am getting ready to open up my Terminator Trades service again, just in time to take advantage of the HUGE opportunities I see coming.
You may recall that I had to shut registration to this service down for a while.
That's because it was SO SUCCESSFUL that I had to make sure all members are getting the attention they deserve during LIVE trading sessions. 
Well, after building resources up to where they need to be, I'll be dialled in on the opportunities this change in interest rates is about to present. 
Let's have a great weekend and until next time…