"Some of our staff thought it was gunshots and ducked," he said about the second and third incidents, adding that the bar's security guard tried to chase down the perpetrator on both occasions, but failed to grab the person or identify them. 
Erik Bottcher, a New York City council member who represents Hell's Kitchen and is gay, called the incidents "hate crimes" in a tweet on Sunday and urged anyone with information that could identify the perpetrator to reach out to the NYPD Hate Crime Task Force. DeParolesa said Saturday's incident had been referred to the task force. 
"The epidemic of anti-LGBTQ+ violence is national," Mark Levine, the Manhattan borough president, also tweeted Sunday. "A well-known gay bar on Manhattan's west side has been attacked repeatedly in recent weeks. We can not stand for this."
The attacks come as the NYPD also investigates a series of robberies and assaults that may be connected to the deaths of two gay men earlier this year after they left Hell's Kitchen gay bars, the NYPD confirmed this month.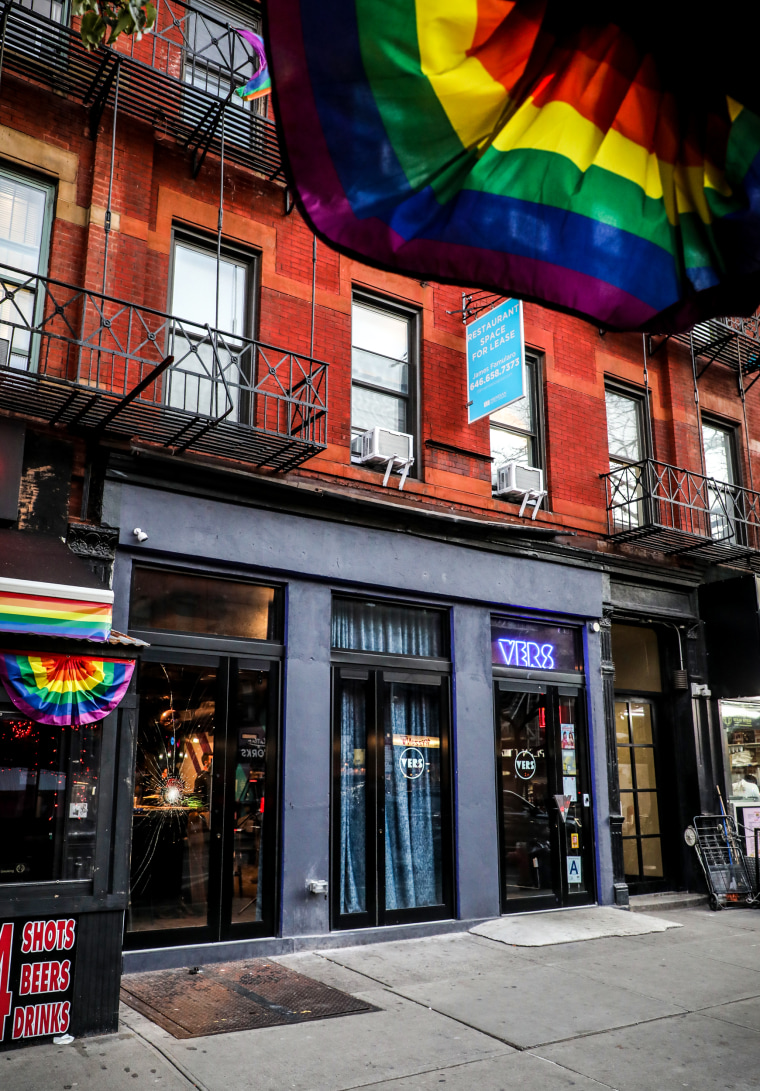 On the other side of the country, within hours of the incident at VERS on Saturday, a gunman in Colorado Springs opened fire at a gay nightclub, leaving five dead and 19 wounded. Prosecutors in Colorado on Monday charged the suspect with five counts of first-degree murder and five bias crimes. Although the motive of the shooter remains unknown, the mayor of Colorado Springs said on the "TODAY" show he felt the incident had "all the trappings of a hate crime." 
New York Gov. Kathy Hochul said Monday she has directed New York State Police to beef up protection of at-risk communities, including LGBTQ communities, across the state.  
While DeParolesa stressed that his bar is a safe place and that no one was hurt during any of the incidents involving his establishment, he said he also feels the country is in a moment of "emboldened anti-gay, anti-trans resurgence."  
"The pendulum swings," he said. "This is the manifestation of that."